Why the "Skybox Crew?"
One question we've heard through the years is "Why are you called the Skybox Crew?"
In the late 1980's when Ken started attending nearly every Panther home football game, he quickly found a perch on the top row at the 22 yard line, and he and Eric sat there for years. When The Coopers moved back to Bartlett shortly before Matt and Eric started high school, they also began sitting in what Ken had begun calling "The Skybox."
The tradition of finding a seat in the top row continued over to Panther basketball, as the Oppermans and Coopers became a fixture at the top row of the lower bleachers near the Bartlett bench nearly everywhere the Panthers played. One night when they were even more boisterous than usual, a fan a few rows in front of them turned around and said, "The Bartlett Skybox Crew is going wild tonight!"
The name stuck, and it was only natural to keep it when KPTR.com began.
The KPTR.com Story. . . . . . .
Centralia, Illinois. The year 2000. The Centralia Holiday Tournament, a 16-team Boys Basketball tournament in the quaint basketball hotbed in Southern Illinois. Mike Cooper, Ken Opperman, Eric Opperman, and Matt Cooper talked at McDonalds about how they wished they could broadcast Bartlett basketball like numerous small town radio stations, including Centralia's WRXX, do for their high schools. And so the dream began.
It was a dream that would take two full years to come true, and beginning in 2002, KPTR.com became a reality, as Mike, Ken, and Matt broadcast the first Bartlett Panther Basketball game of the 2002-03 season at Harding Academy in Memphis. A week later, Eric joined them for the Rumble on the Ridge in Forrest City, Arkansas, and the KPTR.com "Skybox Crew" was on its way to broadcast its first year of Panther athletics.
(The top picture was taken during a Panther broadcast at The Kingdom of the Sun Basketball Tournament in Ocala, Florida in December of 2002.) (The bottom two pictures were taken in the Press Box at Auto Zone Park in Downtown Memphis, Tennessee where the Bartlett Sky Box Crew called the 2004 Tennessee "Spring Fling" Baseball Championships)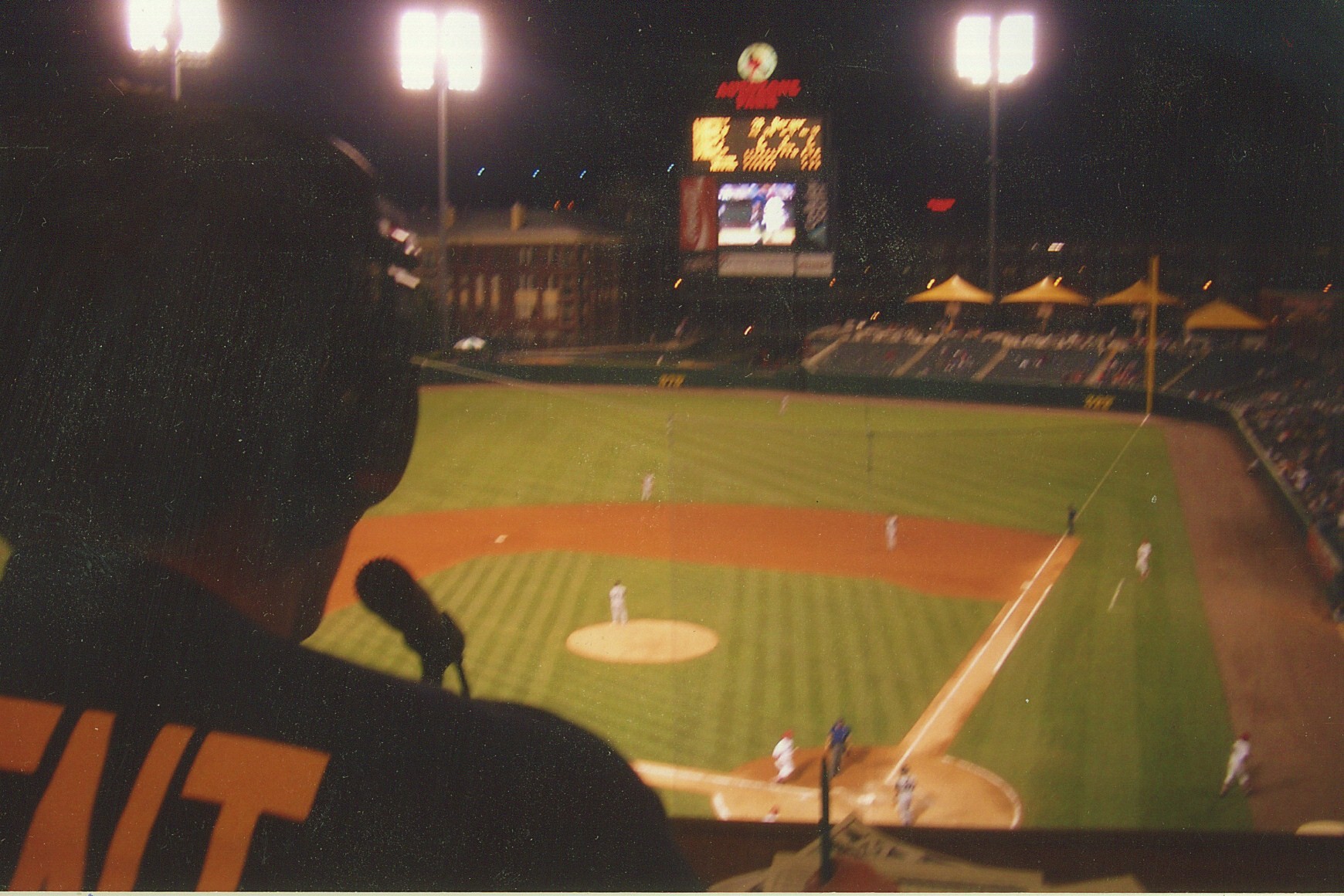 Director of Broadcast Operations, Matthew Cooper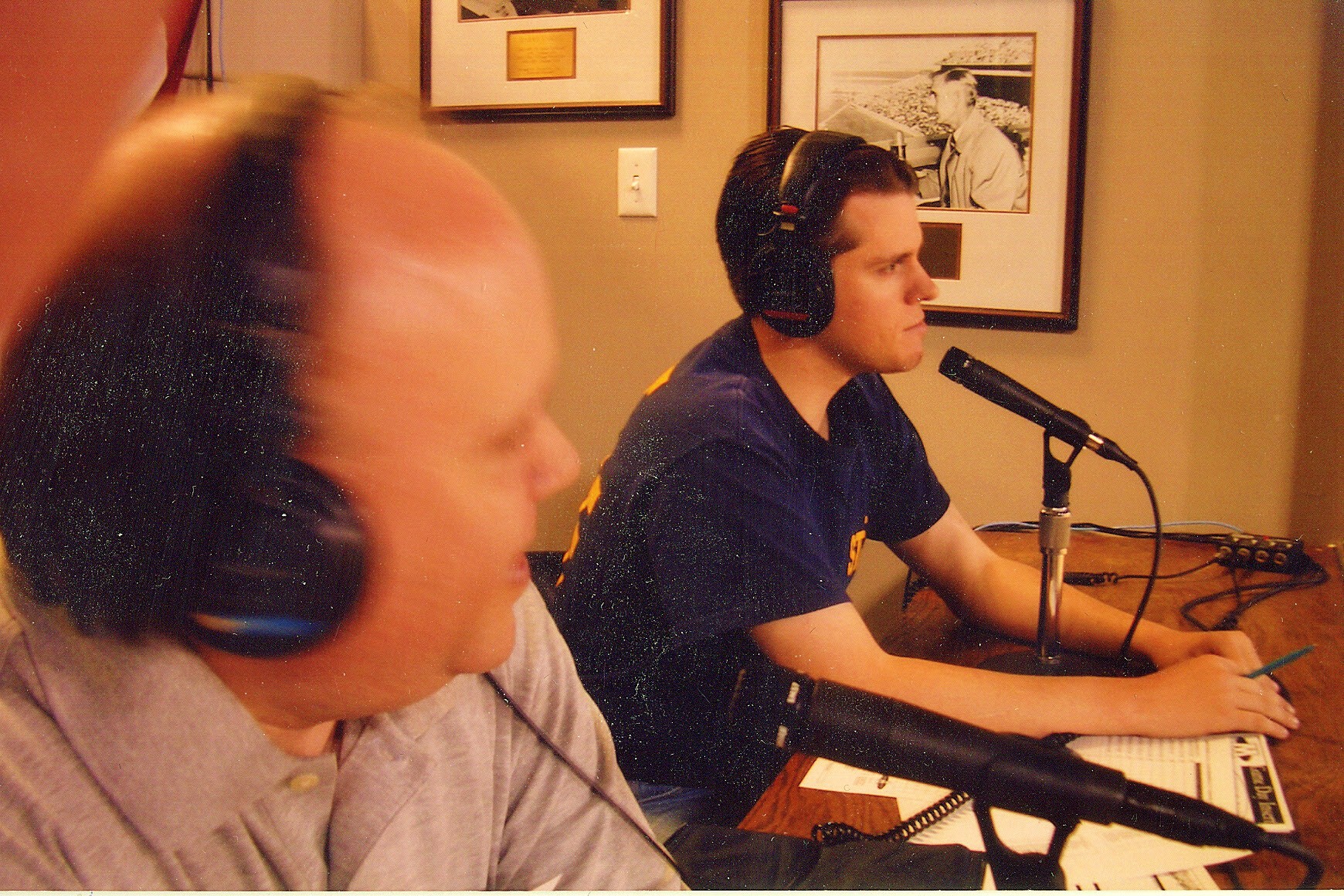 General Manager, Mike Cooper and Director of Broadcast Operations, Matthew Cooper